I'm going to start this post with a few disclaimers. 1- I don't wear makeup
often
at all really. It's something I've been working on, but for the most part I only wear it when we go on a date or out with friends. 2- I know that all of these products are high end, but that doesn't mean that I don't think drugstore products are good enough. I just became obsessed with makeup gurus on YouTube, therefore obsessed with high end products, and since I have them I mine as well use them right?
Going L to R and T to B
Too Faced Primed and Poreless
- This makes my face feel as smooth as a baby's butt :) I don't have to use it, but it does cover up my pores pretty well.
Tarte BB Cream
- my holy grail makeup item!!! I will probably die if they ever discontinue this item. The cover is unbelievable and feels so amazing on the skin. The color light is perfect for my fair skin tone and doesn't make me orange. And it has SPF 30 so it's a double win! I apply it with a wet BeautyBlender sponge or my hand when I'm feeling lazy.
Tarte Bronzer
- I bought one of the sample sizes of this two years ago and it's still going strong! It's light enough for my fair skin and does the job.
Nars Concealer
- Newest make up purchase after hearing rave reviews on YouTube and I'm loving it... covers up all of my red spots/blemishes.
Urban Decay All-Nighter
- When I know we're going to be out for a while or that the environment is going to be hot I like to spray this all over my face to keep the products in their rightful place. I have the travel size and it has lasted me months!
What are your favorite face products?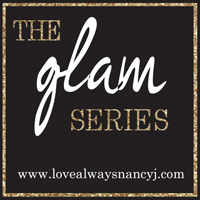 Link up here!